Go Anywhere
One Operator. One tool. No need to set post in concrete.
Frozen ground is no problem for a Pro-Series Post Driver

Made In The USA
Proudly made in Kewanee, Illinois since 1975
Locally sourced craftsmanship shows
Pneumatic
For over 40 years Rhino Tool has set the standard of quality for pneumatic post drivers. Our range of air hammers can drive ground rod, fence, sign post, guardrail, sheet pile and much more.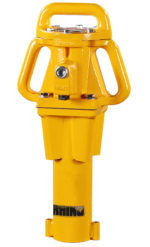 Gas / Petrol
Powered by a Honda GX 35 4-stroke engine, the Rhino Pro-Series line of post drivers are designed to deliver power in a small, lightweight pounder, that can be run by one operator.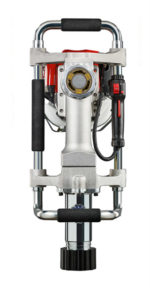 Hydraulics
Rhino hand held hydraulic post drivers combine high-impact performance in a lightweight tool. Paired with the compact, innovative Rhino Power Packs, both offer superior durability and power.